Roman Blinds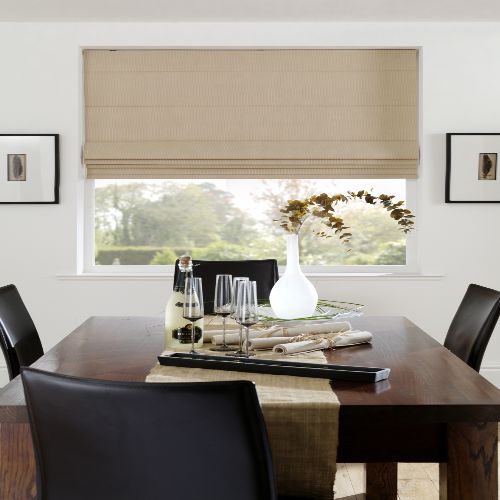 Soft Blinds
These are fabrics blinds in various decorative styles that are drawn up to a headrail by cords or tape that are traced through eyelets on the window side of the fabric. The fabric does not have to be as stable as roller blinds and most curtain materials are suitable so the ranges are extensive.

Types and operation


Roman Blind
A classically simple blind that draws up into even panels as it is raised.
Cord operation
Blind cords are drawn up through cord guides in the headrail and tied off to a cleat.
Sidewinder
Blind tapes are drawn up around the tape rills on a roller that is operated by a beaded chain.

Components

Headrail
Timber or aluminium.
Cord guides
Porcelain or nylon to direct the draw cords.
Cord
Polyester.
Cleat
Nylon or brass to secure the lift cords