Roller Blinds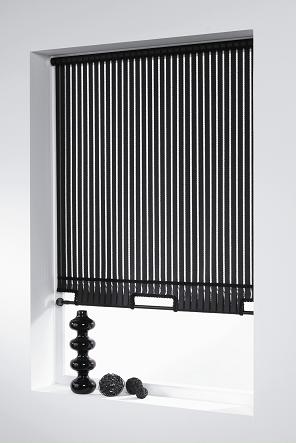 Roller blinds are all based on fabric or material rolled round a tubular roller mechanism. Within this product grouping lie a great variety of systems. The specifier should take care to emphasize the exact requirements to obtain the most suitable product.
Types and Operation


Standard Roller Blind
Free hanging blind with metal roller or wood using a variety of fabrics for solar screening or decorative purpose.
Cassette Blinds
Blinds with roller in head box, side and bottom channels as an option. Primary use for dim-out blinds, solar screening or insect screening.
Blackout Blinds
See separate section.

Roller Mechanisms


Wrap Spring Clutch Mechanism
A wrap spring clutch mechanism inserted into an aluminium tube, operated by bead or cord control on endless loop for precise positioning. Pull one side of chain to raise the blind, the other side of chain to lower the blind.
Maximum drop determined by weight of cloth (mechanism sometimes referred to as a sidewinder or ball chain roller).
Metal Spring Roller
The blind is usually pulled down by a centre cord and will stop at any point by virtue of a ratchet mechanism. To raise the blind, sharply tug the blind down and allow to ascend.
Wood Spring Roller
As above but with wooden roller.
Decelerator Spring
As the spring roller, but the speed of ascent is controlled by a decelerator (braking) mechanism.
Self Acting Spring
A Spring Roller with no locking mechanism so the spring is always acting to close the blind.
Flange End Roller
Spool inserted into steel or aluminium tube. Gravity drop operated by cord or tape and cleat.
Fibre Roller
Check action spring or friction mechanism fitted into a roller tube made from compressed and glued wood fibres - produced in standard sizes only. Usually DIY or mail order supply. Not recommended for commercial use.
Sheath End Spring
As the flange end roller but fitted with a spring. To raise the blind the cord is pulled, to lower the blind, the cord is released. This is a traditional form of blind and not commonly used.

Motorisation
A wide variety of motorisation options are available for use with roller blinds.
This varies from the simple requirement to operate a single blind via a direct switch or remote control unit to more complex installations tailored to fit exact client needs.

Components


Roller Material

Aluminium
This is a highly versatile material used in a variety of systems, from the largest to the smallest.
Steel
This is a less common material used in a variety of systems, from the largest to the smallest. The steel should be galvanised or painted to protect against rust.
Wood
This is not so common, and is generally only used as a spring roller on small to medium size windows.
Fibre
Generally for use on small windows on budget applications, DIY or mail order.

Acorn
Wood or plastic attached to pull cord.
Bottom lath (or bottom rail)
Wood, aluminium or plastic lath attached to bottom edge of fabric in pocket.
Knot holder plate
Plate used to attach pull cord to bottom lath.
Cross rib
Cross rib or stiffening batten. Usually in a pocket across the width of the fabric to prevent bowing.
Scallops
Various shapes to enhance bottom of fabric fitted beneath the lath.
Spindle
Centre core of spring mechanism.
Pins
Protruding slot head or round pin that inserts into fixing bracket.

Fabrics
Also cover or blind cloth.

Roller blinds can be specified in fabrics manufactured from a wide variety can be made in a variety of materials. Woven, knitted or non-woven fabrics may be used as the base cloths and specialist coatings are applied to endow the fabrics with performance features to suit a wide variety of applications. Such features can include finishes such as solar protective coatings, for improved solar and optical performance and glare control, and flame retardant coatings. Totally opaque fabrics are available in a variety of substrates to satisfy circumstances where this feature may be required including dim out and blockout capabilities. Screen or mesh fabrics can be used which apply a defined openness factor to allow some privacy and glare control whilst retaining a degree of view through for the operator during daylight hours.

Measurement Terms


Pin width
Maximum width including pins which insert into brackets.
Barrel width
Width of roller excluding pins that insert into brackets. Also shoulder width.
Cloth width
Always less than barrel width to allow movement and eliminate cloth chafing on the fixing brackets.